E.I.S. Electronics (India) Pvt. Ltd.
हमारी इलेक्ट्रिकल केबल हारनेस दुनिया के सर्वश्रेष्ठ विमानों में लगती हैं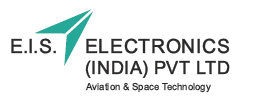 EIS Electronics India is a joint venture with EIS GmbH. It manufactures special electrical cable harnesses for aerospace applications which are used on various aircraft systems, helicopters and numerous other defence systems. Its harnesses are used by most Airbus aircraft's.
It has a state of the art manufacturing facility with the latest testing equipments in Kanpur (UP). The unit complies to the highest standards of quality workmanship and employs precision German engineering.
Aviation :
Key market segment is the Aerospace Industry. Cost pressure on one side and access to new markets on the other side have been the triggers to invest in this JV-company. E.I.S. Electronics (India) Pvt. Ltd. is offering its services to international Aerospace Industry customers. Best cost production and offset compensation are the key words that describe our motivation to be a part of this industry.
Space :
Focus in this market segment is the Indian Space Industry that develops and produces launch vehicles and satellites. E.I.S. Electronics GmbH has huge experience in this industry in Europe that does not accept even minor quality deficiencies. The customer can always count on E.I.S.' qualified and certified staff, dedicated management and meticulous quality assurance.
Defence:
Due to similarity in technology the Defence Industry is the third market segment that EIS is supplying to. E.I.S. prefers interacting with suppliers who deliver to Indian MOD and have to fulfill offset obligations along with Indian industry customers who need high quality cable harnesses for similar applications.
View EIS Website